I took these photographs last week in rather windy conditions, other than the blustery weather it was actually quite nice and it was the first day in a while that I felt like taking some outfit pictures. So despite having my hair all over the place in most pictures I took quite a few different outfit pictures.
I thought it was about time to put my handmade clothes into an outfit post. The first picture is the
skirt
and the
top
worn together to look like a dress. With some of the extra fabric I made a long belt to wrap around which hides the elastic of the skirt making it look like a full dress. I think it works quite well and looks quite vintage :)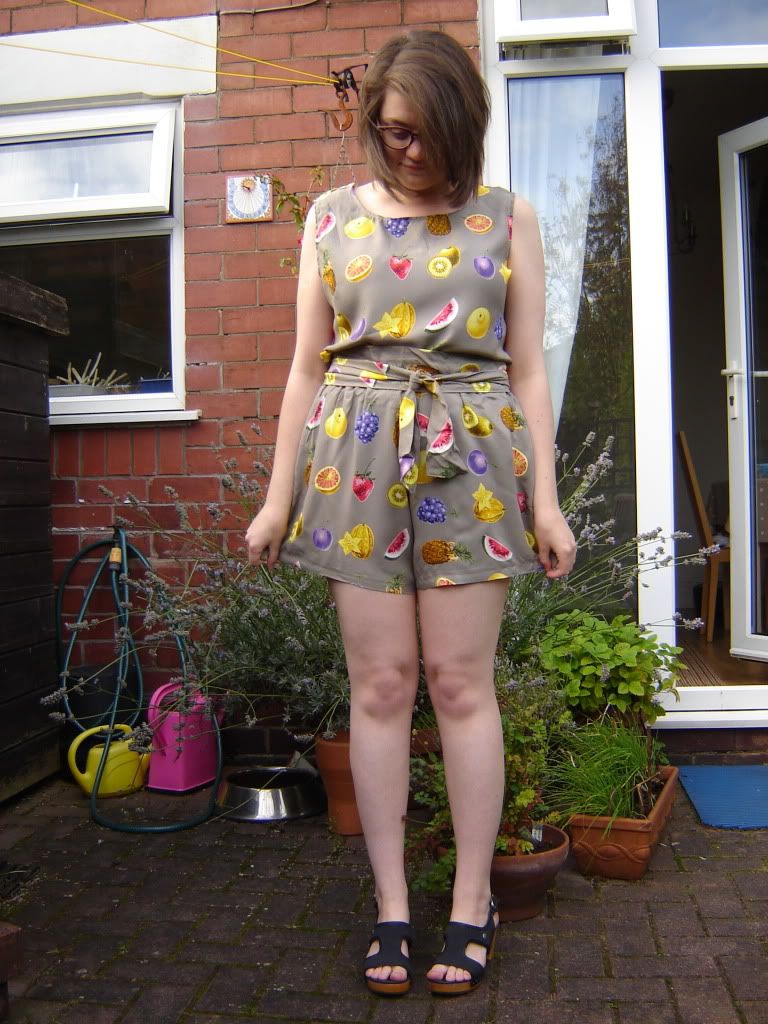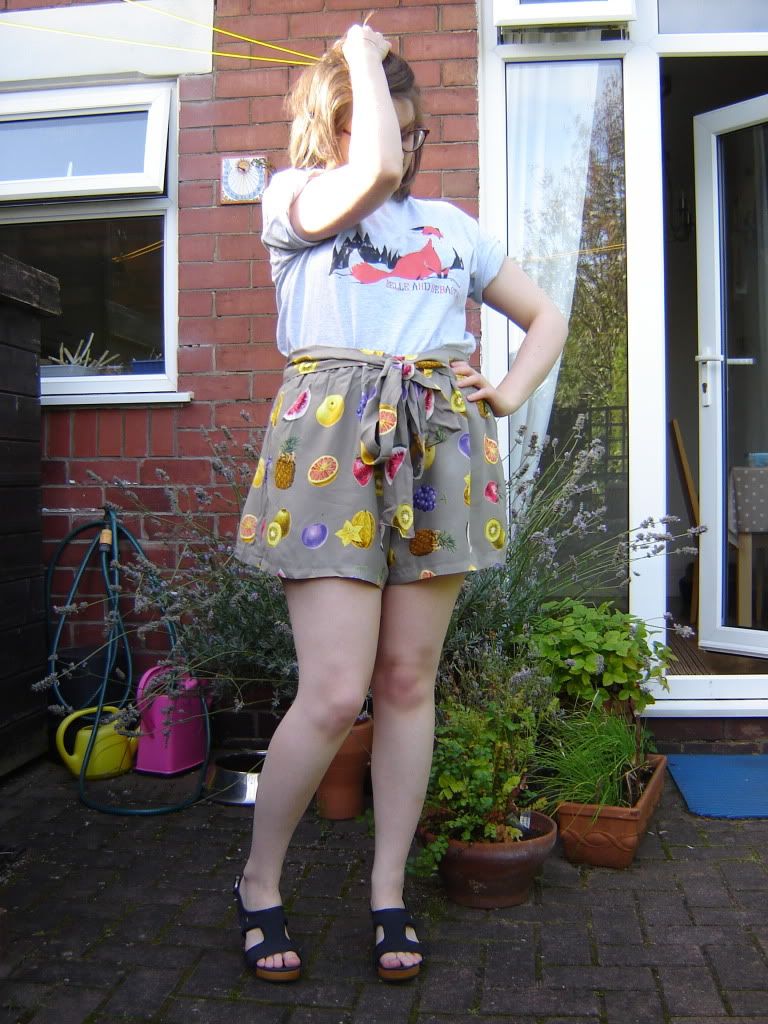 The top and the
shorts
can also be worn together to create a playsuit effect, again using the belt to hide the seam. Another very retro look but one that I think will have to wait for next spring sadly. All the pieces can be worn individually too, these are just a few quick examples I threw together but I think there will be plenty of combinations to choose from in my wardrobe!
So it seems like all of the pieces can be quite versatile and the fabric is really comfy. Even though it is heading into autumn now, yes I was a little slow on the uptake of the fruit pattern trend, I am hoping to be able to transition the pieces into autumn. Maybe paired with some wooly tights and cosy cardigans, what do you think?