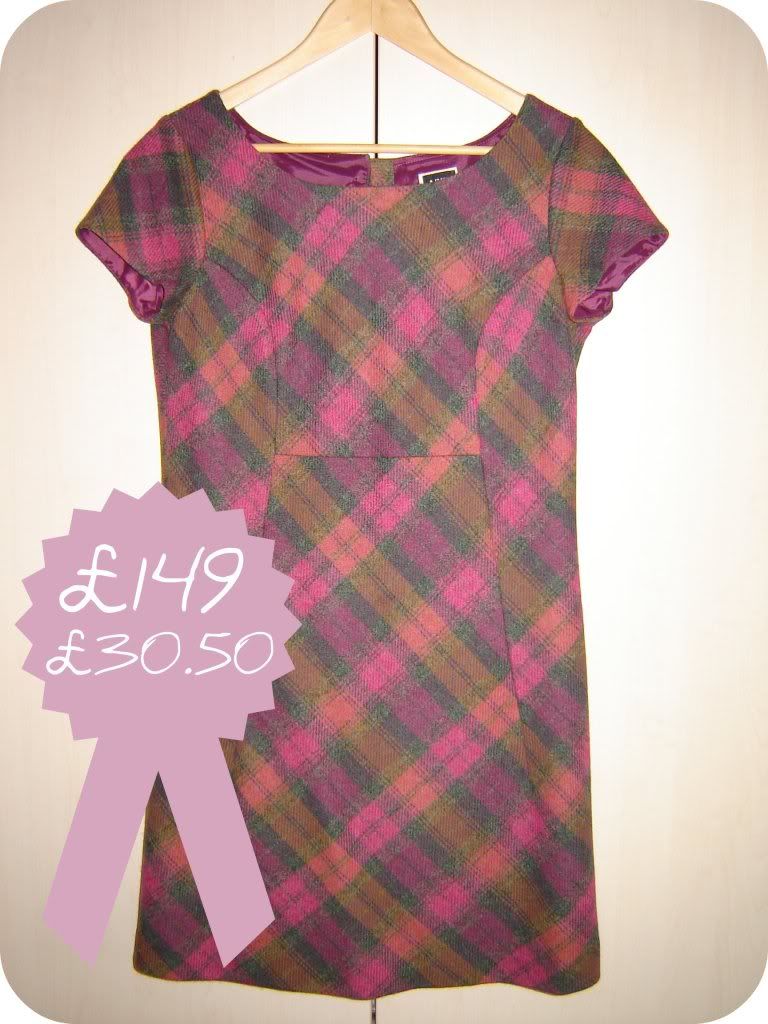 I was a little late to jump on the
Ebay
bandwagon but I have more than made up for it since. I have bought so many great items from Ebay, many of which have been great bargains. I usually search for specific brands and have managed to pick up some coveted items that I would otherwise never have been able to afford.
The
NW3
dress above is from their first ever collection which I loved so much, the dress would have originally cost about £149, I can't remember exactly but that seems to be the going rate for similar NW3 dresses. I can't wait to wear the dress this winter, it is a lovely shift style that will fit in with many of this seasons new trends, the 60s mod look as well as heritage style.
This victoriana style jacket is from the first Kate Moss Topshop collection, I can't remember the original price, but it is silk so I imagine it wasn't cheap. There are some on Ebay at the minute that are going for quite a bit more than I paid for this one, some even upwards of a hundred pounds!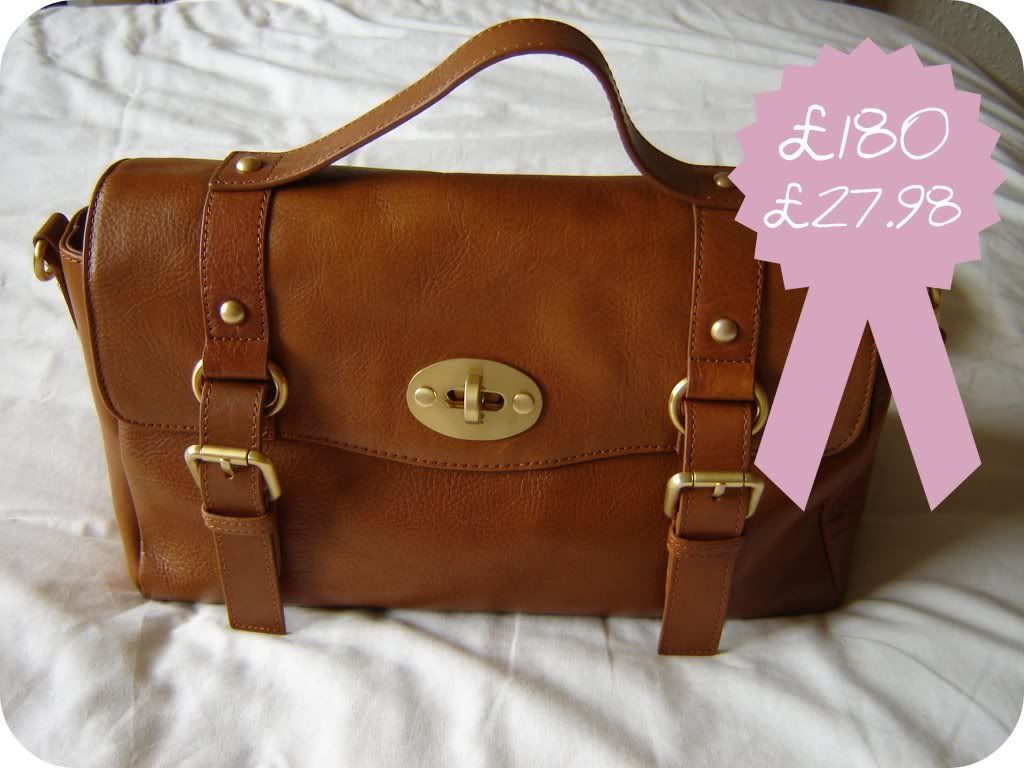 This leather Edina Ronay bag is probably my greatest bargain, I was going to buy the tangerine version of this satchel from
T.K. Maxx
but when I went back to get it it was gone. When I realised there was a tan version however I knew that was the bag for me. Others on Ebay have been priced at around a hundred pounds so I was so pleased to get this bag at such a low price, it was in perfect condition with the dust cover and everything!
These Ugg sandals which featured in an outfit post
here
were from the
Office Ebay shop
. I loved them but I would never have paid full price for them, in the sale however they were an absolute bargain!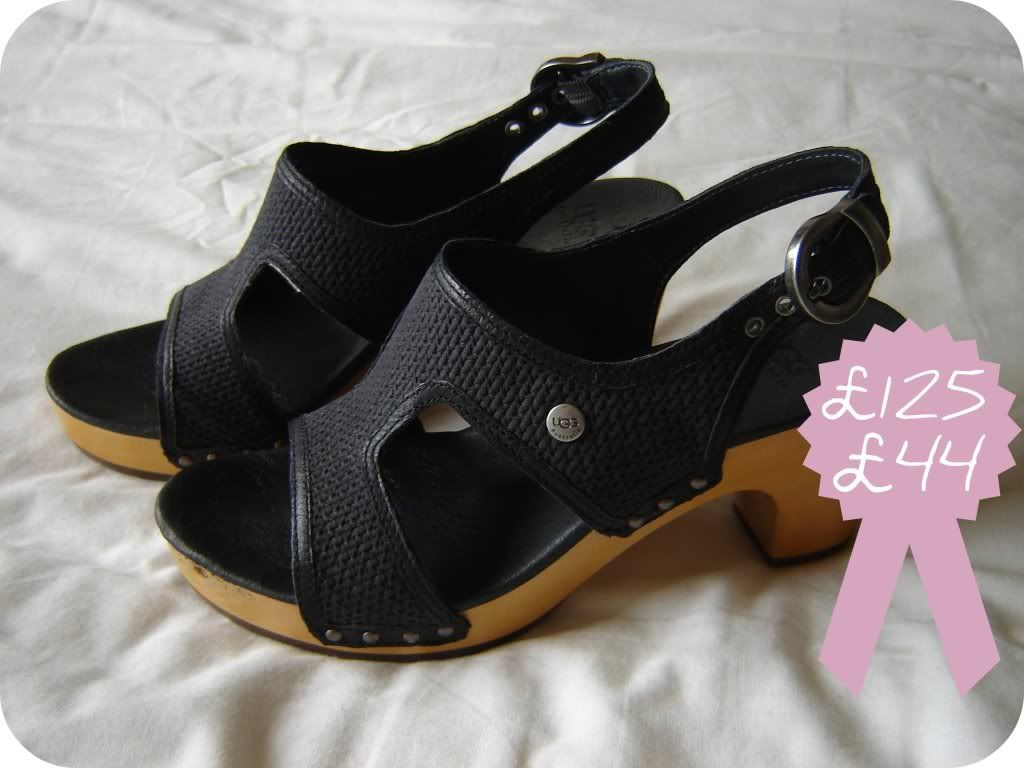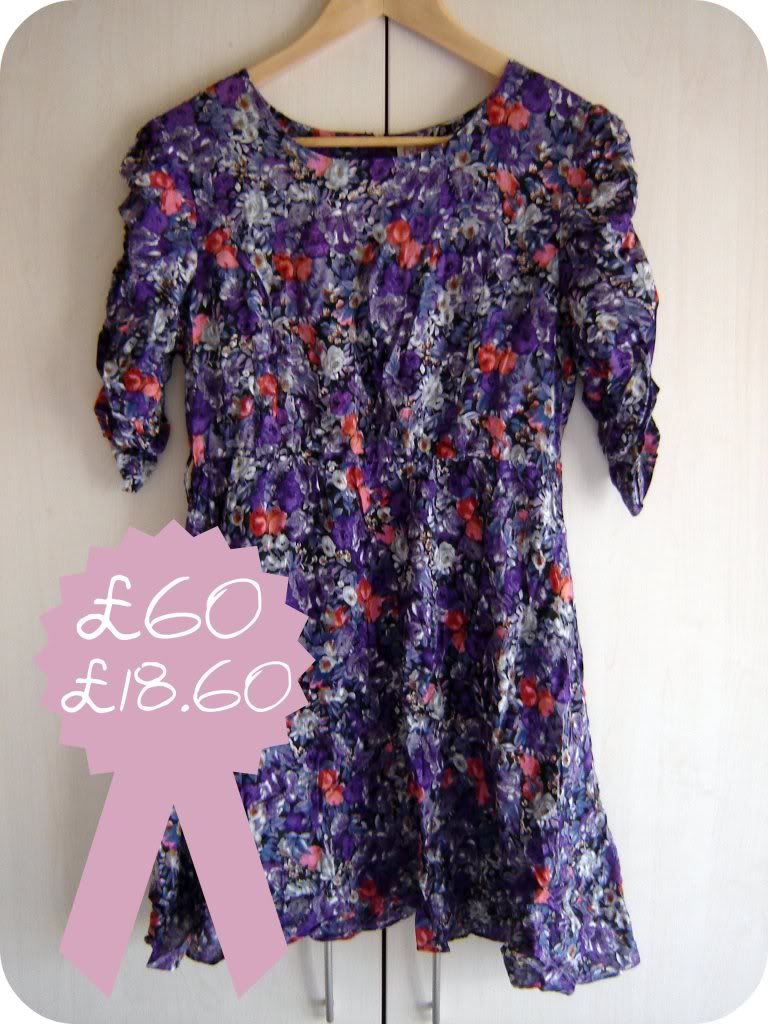 Dahlia dress from House of Fraser Ebay outlet, see outfit post here.
Most of these items arrived in new or nearly new condition and apart from the odd sign of wear I was pleased with how they arrived. I will admit that I have had mostly good luck with my Ebay purchases with only one or two being disappointing or not as I expected, it can be a bit of a minefield but overall I think Ebay is such a great place to find almost anything you want. A great site which helps dig out the best buys is
My Cherry Picker
, have a look and see what Ebay bargains you can find :)
What have your experiences with Ebay been like? What are your best Ebay buys?